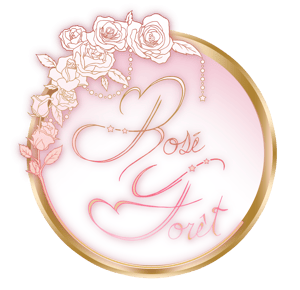 Charity Drawing Prizes
Flores Astorm Small Orishion Hair Accessory
Kaet Sticker
Porcelain Song $20 off Coupon Code
RF Zine & Sticker Bundle


Since 2014, thousands of people have shown up at hearings, talked to neighbors, written letters, and organized in their communities to oppose Enbridge's Line 3 tar sands oil pipeline. Line 3 is a clear danger to our climate, water, and land, and would undermine the Indigenous treaty rights of the Anishinaabe people. Enbridge's route crosses the 1854 and 1855 treaty territory where Anishinaabe people retain the right to hunt, fish, gather medicines, and harvest wild rice. The impact of construction - or worse, an oil spill - would permanently damage their ability to exercise these rights.
The proposed new route, not a replacement, for Line 3 crosses 227 lakes and rivers, including the Mississippi River and rivers that feed directly into Lake Superior, putting those waterways at risk of a spill from the 915,000 barrels of tar sands oil that would flow through Line 3 every day. If built, Line 3 would carry hundreds of thousands of barrels a day of tar sands crude oil -- some of the dirtiest oil in the world -- and would contribute the equivalent of 50 coal plants worth of carbon pollution to the atmosphere. Its carbon footprint would exceed the entire state of Minnesota's and, like Keystone XL, would extend the economic viability of the ultra-polluting crude oil source in a way that one expert famously called "game over for the climate."
Construction of Line 3 cannot continue, and we need your help.
Currently, we are asking that those interested in entering the charity drawing contest be compelled to donate a minimum of $10 directly to Honor The Earth to aid in furthering this cause.
Other than providing proof of direct donation to Honor The Earth, you can enter the charitable drawing via one other method:
Share Rosé Forêt's Instagram post raising awareness about ending the construction of pipeline 3.
Entry Methods:
1. Make a Qualifying Donation of $10 or More to Honor The Earth
You can obtain one (1) entry to the drawing by making a donation of $10 or more to Honor The Earth's effort to end construction of pipeline 3. You can donate on the Honor The Earth Website. We are encouraging those interested in entering the charity drawing to donate.
After you've donated, upload a screenshot of your donation to this form.
Please note that your donation screenshot must be dated September 1st, 2021 or later- earlier donations don't count!
While we encourage larger donations, you can only obtain one (1) entry by donating, regardless of the size of your donation.
Additional or larger donations do not qualify as additional entries.
While no purchase is necessary to enter or win the drawing, and we encourage everyone to participate in our Instagram challenges, each method of entry will only count as one entry per person.
You can find the official entry form here.
Submissions will open September 1st, 2021 and all entries must be submitted NO LATER THAN September 26th, 2021 at 4:00 PM MST/ 6:00 PM EST.
Please note that the drawing is only open to United States residents, 18 or older unless written permission is granted by a legal parent or guardian, and is not open to residents of Alabama, Hawaii, Kansas, New Jersey and Utah, in compliance with applicable state laws.
Winners will be chosen via random drawing and we will be announcing our randomly selected winners during the Closing Ceremony on September 26th, 2021, so be sure to tune in!
We will be announcing a list of prizes donated by our wonderful participating brands soon!
2. Share Rosé Forêt's Post to Raise Awareness About Ending The Construction of Pipeline 3.
If you can't donate, you can obtain one (1) entry by sharing Rosé Forêt's social media post about ending the construction of pipeline 3. This will help draw attention to those who are being affected by the construction of this pipeline.
To enter by this method, you must:
Follow @roseforetco on Instagram.
Like our post, and tag a friend in the comments.
Repost the post to your main, public Instagram feed (not your stories!), and tag @roseforetco so we can see it!
(Post must be public, must not be shared to your stores, and we must be able to view your Instagram page!!)
Fill out the drawing entry form with a link to your completed post.
You must leave the post up and follow @roseforetco until Virtual Versailles ends on September 26th to receive a reward from the drawing!
Once you're done, link us to your completed posts using the drawing entry form!

The deadline to submit proof of your entry is September 26th, 2021 at 4:00 PM MST / 6:00 PM EST.